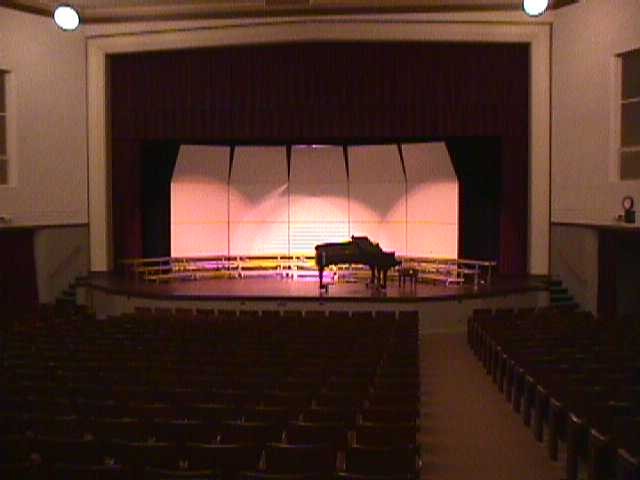 Long before Miss Peg Ogletree was the star member of Mrs. Carpenter's music pupils, long before she spent countless secret hours learning STARDUST by heart, so her Daddy would be surprised she'd learnt his favorite song for her Senior Recital, and even longer before she was left on her own on to maintain the little family place, she was a long-legged little girl, lively as quicksilver, and special even then.


When she was in first grade, she was smart and clever, learning her Arithmetic and Writing in a flash, and always bringing in her take-home pages in her neater-than-most printing. She loved Rhythm Band day, hoping ever for the triangle amongst all those red clacky sticks and the maracas and scratchy boards, and when the Music Teacher sat down at the piano, Peg was too rapt looking at those graceful, competent hands on the keys to much mind her own instrument.


And when her Mama took her to her first Piano Recital that May, in a stiff-starched little dress and her wire-spring hair painstakingly smoothed down with Tame and four barrettes, she was absolutely transported.
She asked her Daddy that very night if she could take piano lessons, and she was "taken on" for the Summer, going into town two days a week for lessons at Mrs. Carpenter's house, to "see if her heart's in it,"---Mrs. C's euphemism for "if she can learn the notes, practice and listen to what I teach her."
Peggy was admitted that next Fall into the two dozen or so of Mrs. Carpenter's regular pupils, and the half hours at twelve-thirty on Mondays and Thursdays were some of her favorite moments of the week. She learned the names of the notes and their positions on the staff in the first week's time, practicing without any prompting on the already-old piano which had belonged to her Aunt Idell when she was a little girl.

And her Heart WAS in it---she wanted to Play, she wanted to Make Music, and she wanted above all to play like Mrs. Carpenter.
For an unprecedented thing had happened at that first Spring Recital---instead of just the steady plod of the beginners, then the flow, then the beautiful rush of the progressively more practiced students, there was a special
treat. Mrs. Carpenter herself walked onto the stage at the end of the little intermission. She told the audience that in honor of her late Mother's hundredth birthday, she was going to play her Mom's favorite song,

Rustle of Spring.


The windows of that big old creaky-floored school auditorium were open, and the muggy air lay on them all like a wet flannel sheet; the buzz-bugs circled the room in the stage-lights like mini-buzzards, and a dozen little girls in stiff taffeta-and-net dresses squirmed in shiny discomfort as Mrs. C. touched that much-pounded keyboard and brought forth something that room and most of those folks had never heard.
She usually stood in the wings, her beige lace mother-of-the-groom dress stretched tight over her vast bosom as she counted out the time the children SHOULD have been playing. They had all heard her play at church, or during a little section of their lessons to give them the proper example, but this was

Magic.
THIS
---this was water falling and leaves swirling and fairies dancing; it was like a MidSummer Night's Dream, with Titania and Oberon peeking out from behind those dusty maroon curtains, with that enchanted forest misty on the stage, and all those whimsical creatures arrayed behind trees and looking down from the foliage---just from being inside the encompassing circle of that perfect piece of music.
And from that day on, Miss Peg's heart was in it.